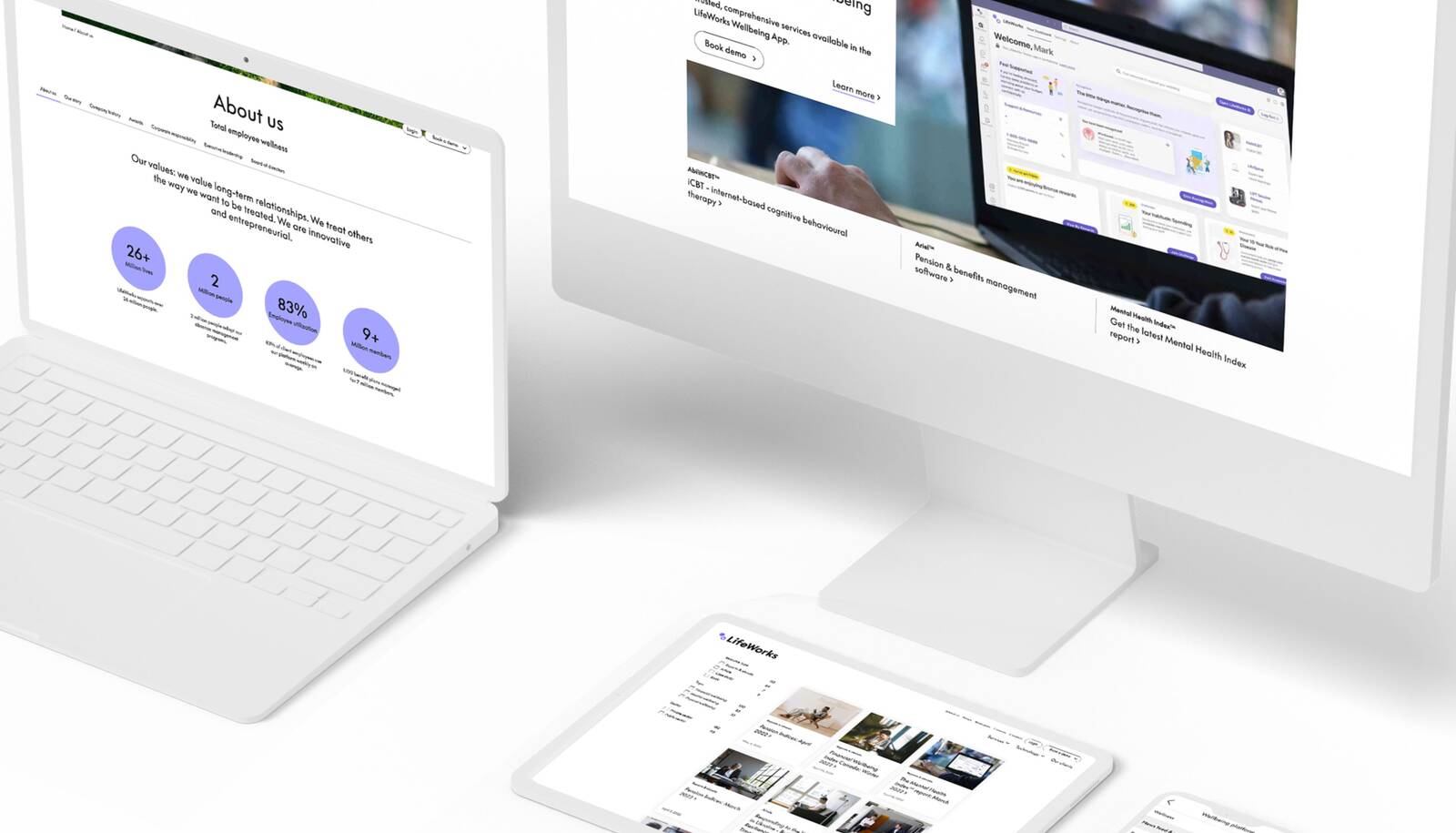 Case study | Lifeworks Customer Story
For LifeWorks, Foster executed a challenging website project… Twice.
When a major Canadian HR services provider announced a name change and began a rebranding project, there was only one problem—Foster Interactive was already in the middle of redesigning the old company's website. We helped the organization pivot on a dime and, over the course of just five months, created and launched 80 pages in two languages
LifeWorks is a global leader in what the company calls "total wellbeing"—a service offering that encompasses supports employees in all aspects of their life. This includes everything from mental and physical wellbeing to long-term financial stability, with a suite of software and services that seamlessly integrates these elements together.
The company, staffed by more than 6,000 serves nearly 25,000 companies in over 160 countries around the world. All told, Lifeworks impacts more than 26 million people. 
Incidentally, LifeWorks is a new name for the company. When we first started working with them, almost a decade ago, they were known as Morneau Shepell—a name that was recognizable in Canada but little-known in the rest of the world.
The company, staffed by more than 6,000 serves nearly 25,000 companies in over 160 countries around the world. All told, Lifeworks impacts more than 26 million people.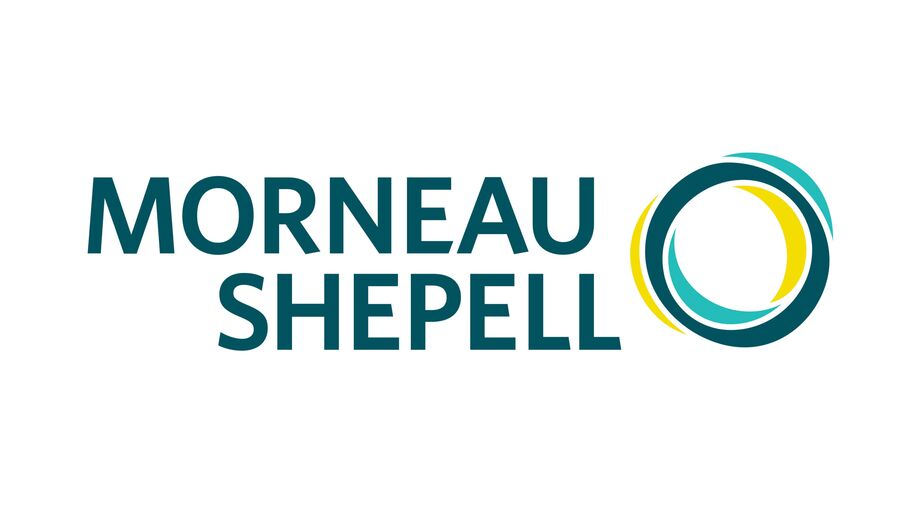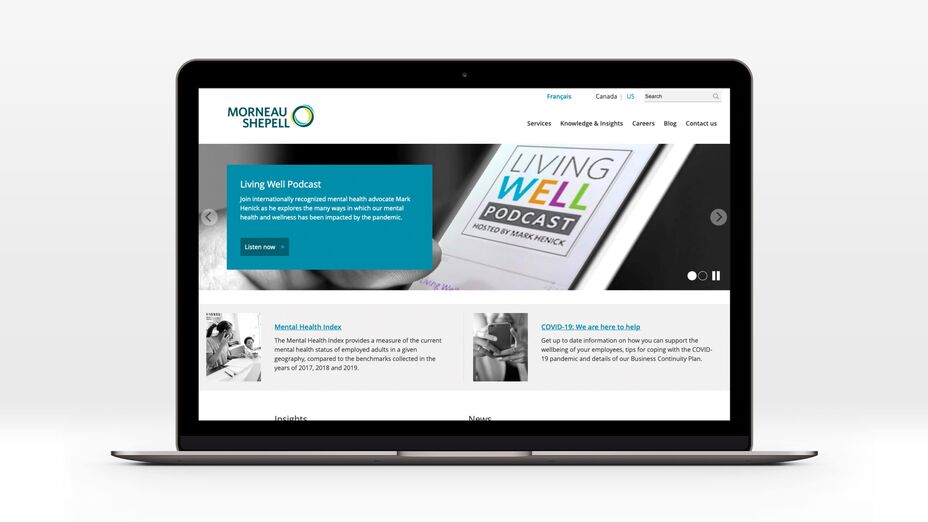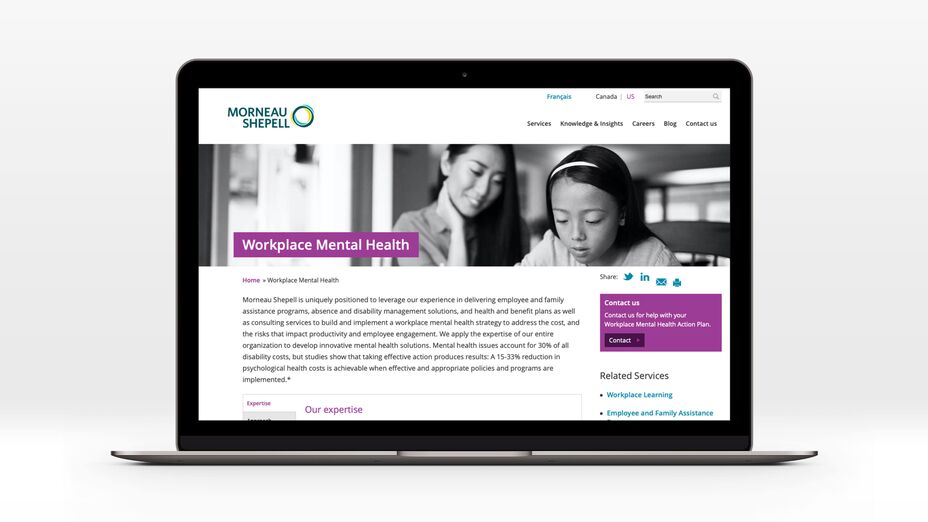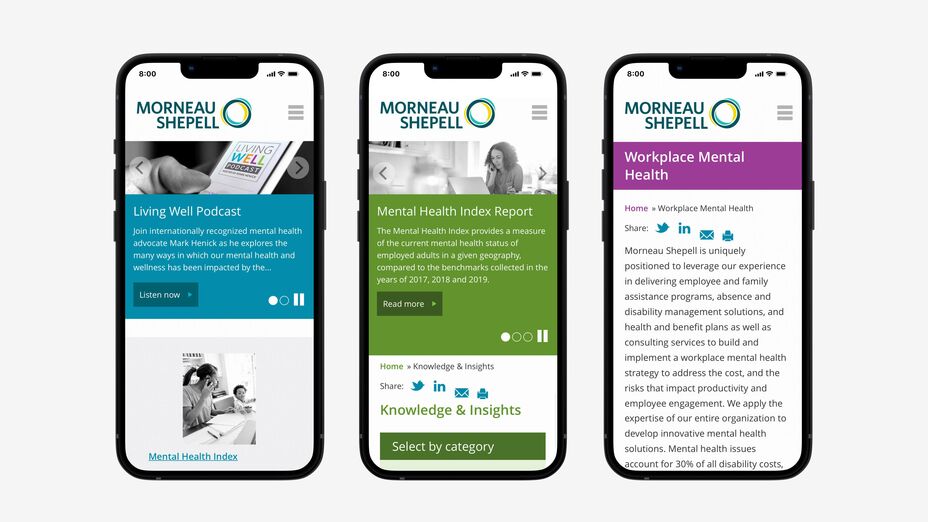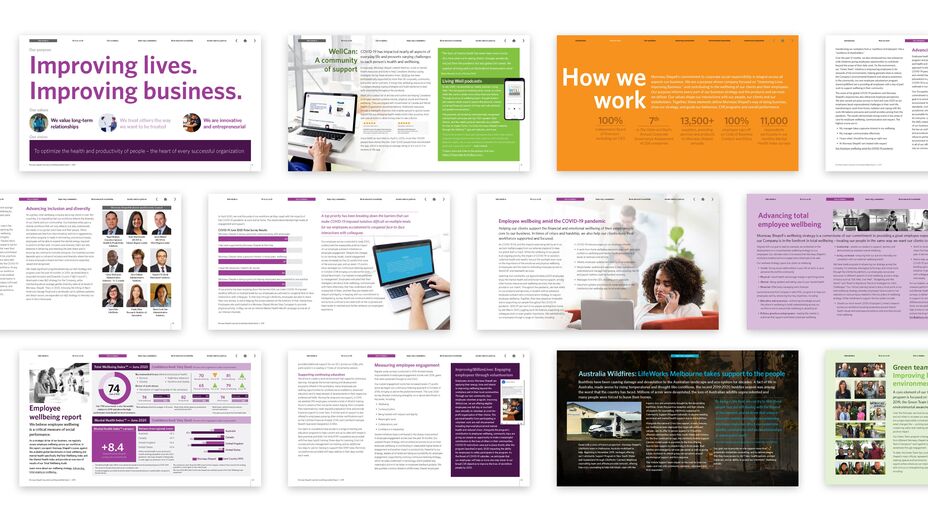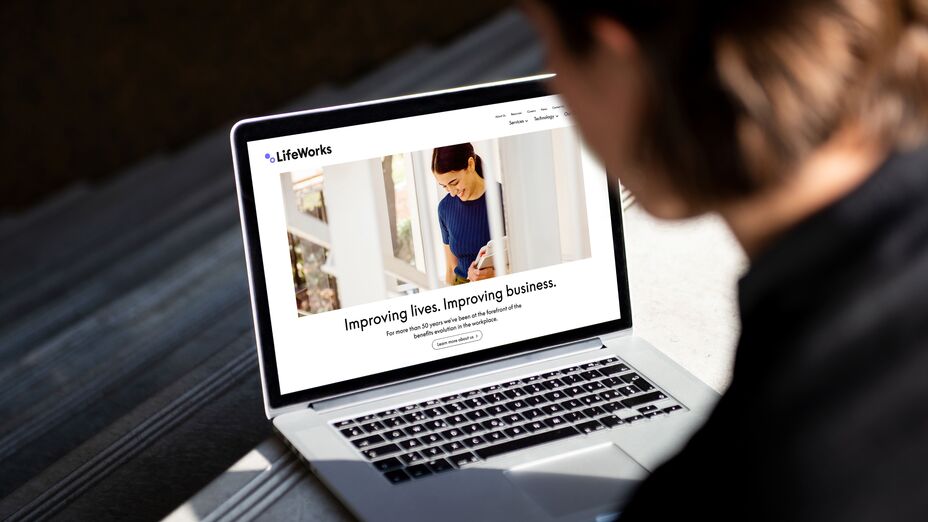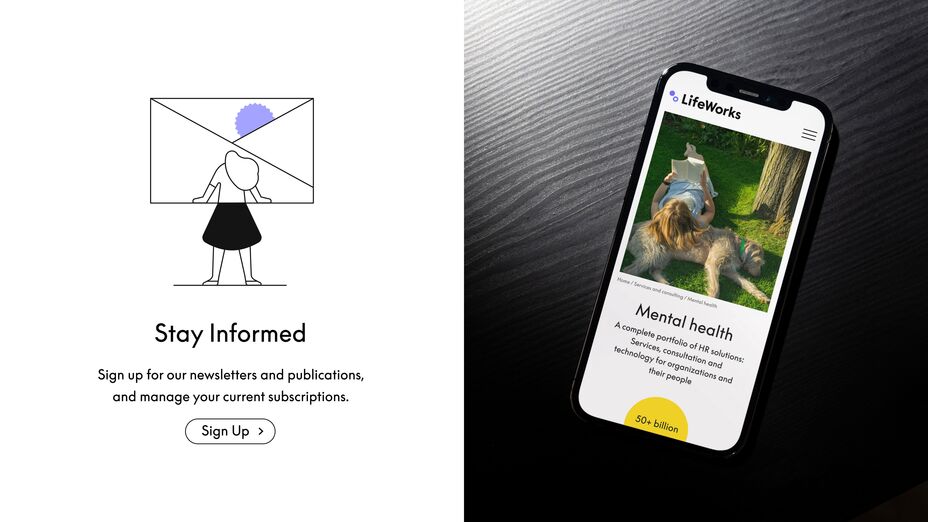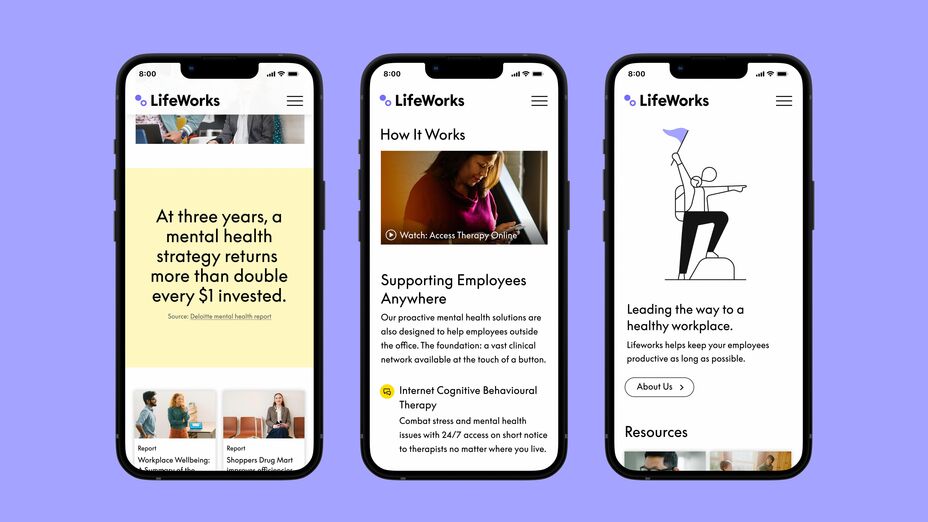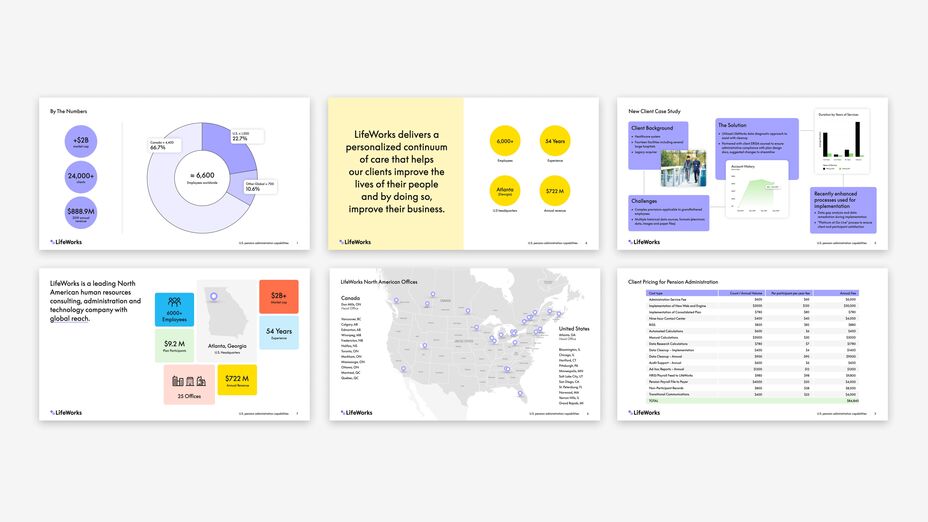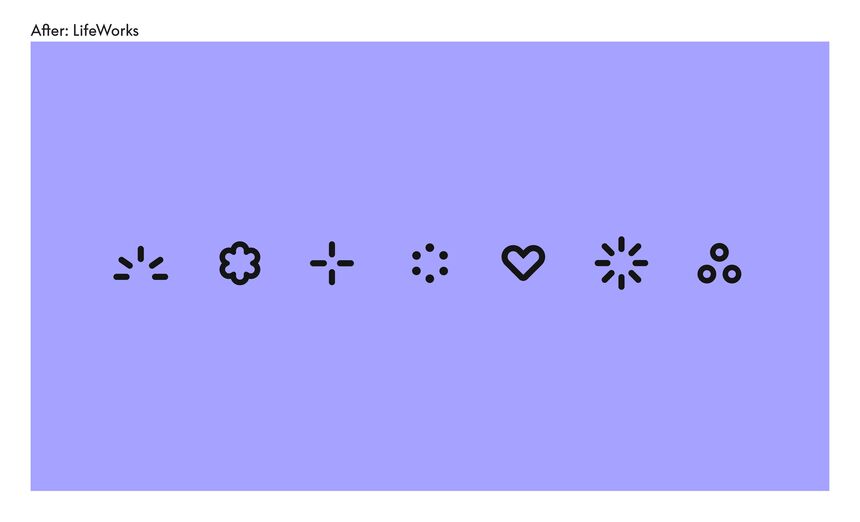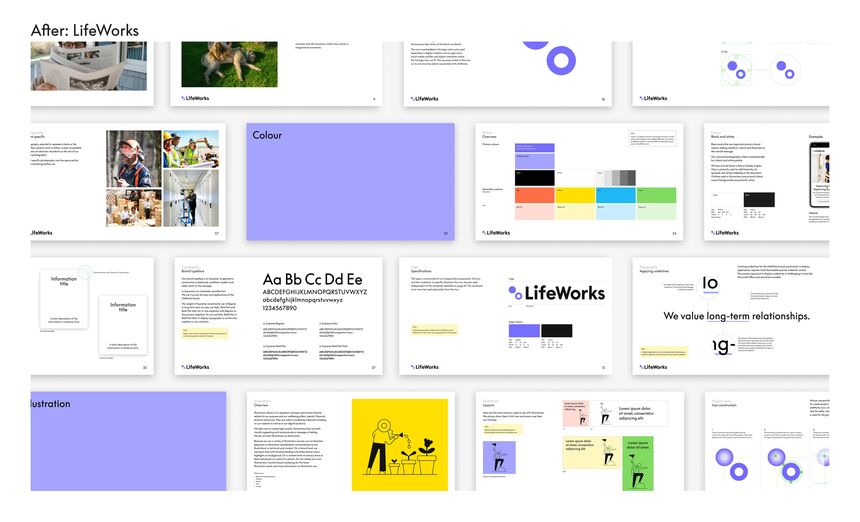 When Morneau Shepell contracted with us to reshape their site, we treated it as business as usual. 
After all, we'd been helping them for years. This new site would simply be the latest chapter in the story of our productive relationship.
This was no one's "fault," of course. But because of the way Morneau Shepell had evolved—it had been initially structured like a law firm, with partners who were responsible for different business areas—marketing decisions were decentralized. 
By the time we came on board, each line of business did its own marketing using one (or more) of eight different websites.
So we set to work building the business case for convincing the organization and its stakeholders that it was time to "re"-centralize. We would identify the site's true audience, establish a unified information architecture, and bring the site under the control of a single governing body. Not an easy task, but nothing out of the ordinary.
Until, that is, the project took a left turn.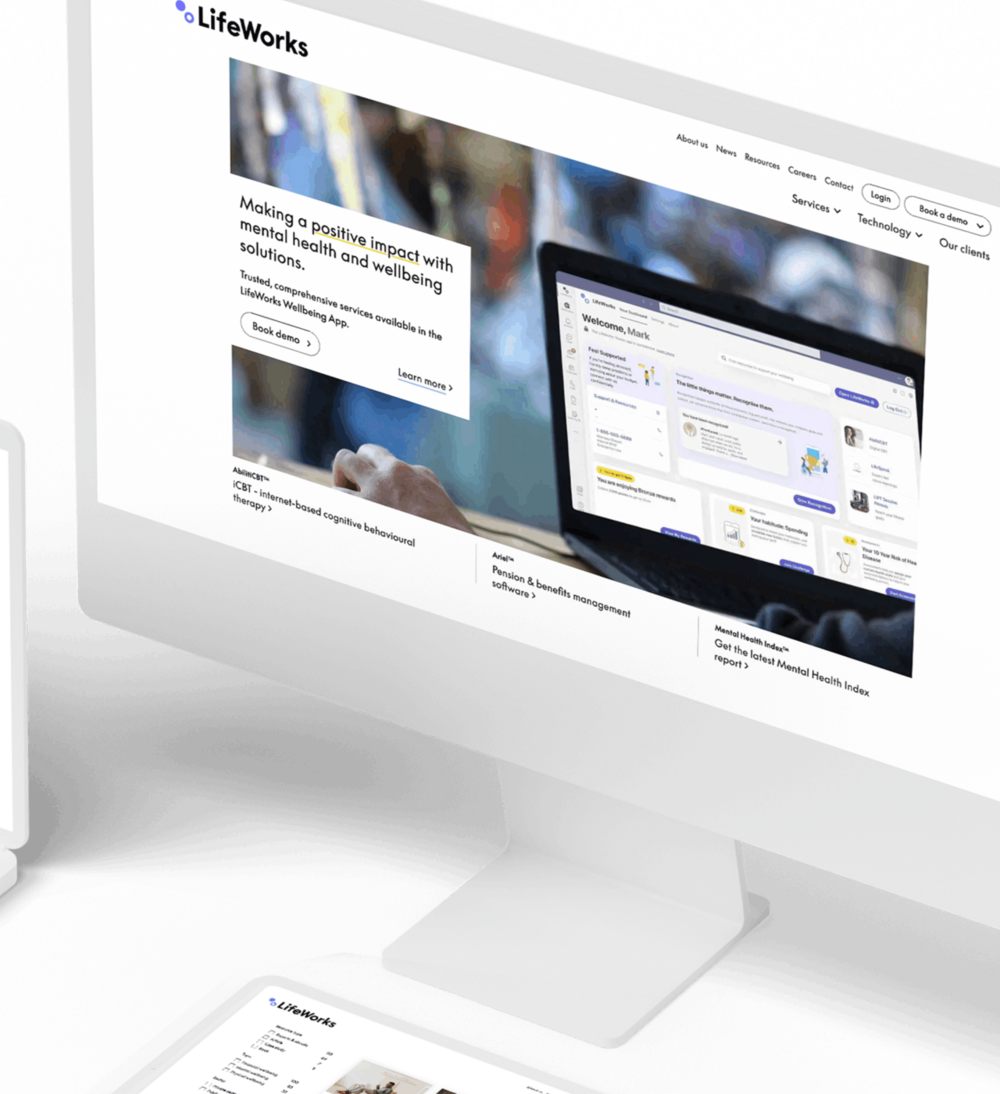 Morneau Shepell had acquired a company and its app, both called LifeWorks, and had made the decision to use that name for the whole company. 
Strategically, it was a smart move. With their focus on total wellbeing and a plan for international growth, LifeWorks was simply a much better name. (Market research also showed that the Morneau Shepell name could have been clearer.)
For regulatory reasons, though, every single one of the company's public-facing assets—including the website—needed to be rebranded the day their stock ticker changed. That meant the website we were designing would be the flagship for introducing the new brand to the world… Which in turn meant we had a much different job 
The news came as a shock, but when the dust settled, we discovered a key learning that helped us take the rebrand in stride—the company's rebrand had almost no bearing on the strategy and research work we had done at the beginning of the project. Our core strategy was brand-agnostic—in the end, it hardly mattered what the company was called, because decisions about what the website would do were rooted in facts and data. (Content was another story, however. See below.)
Yes, the change to LifeWorks would impact the company's visual identity, its communication strategy, and the look and feel of the site… But at the end of the day, the original Foster and Morneau Shepell plan remained valid. All that remained was building a new LifeWorks "house" on top of the old "blueprints."
Content had been a major task before the rebrand, both for us and for LifeWorks. But when the brand change was announced, several lines of business suddenly had new priorities. This meant we needed to step up and take over content creation. 
We began by doing more research and creating a content strategy, working with lines of business to create content plans for the new LifeWorks site.
We worked closely with many teams to plan out the impact on communications, and ended up making several changes—renaming domain names, updating navigation labels, making extensive edits to the writing style guide, and so on.
Wireframes for different pages within the website were created next, each with the goal of giving LifeWorks' clients what they most needed from the site. (And we knew these goals, remember, from the research we had done to kick off the project.) 
But we didn't stop there. We believe strongly in validating our assumptions, so we took the wireframes—and did user-testing—with clients and others who weren't familiar with the content. This helped us confirm (or rethink) our plan for each page and make sure the content was clear, concise, and easy to understand.
Then, based on what we had learned, we interviewed more than 30 stakeholders and prepared a content brief for each of approximately 80 pages of content. Then our writers crafted most of that content, executing it to the LifeWorks strategy and website templates. Finally, we folded the content back into the wireframes, reviewed it with the appropriate stakeholders, and worked with the translation team to get it all into the French side of the site.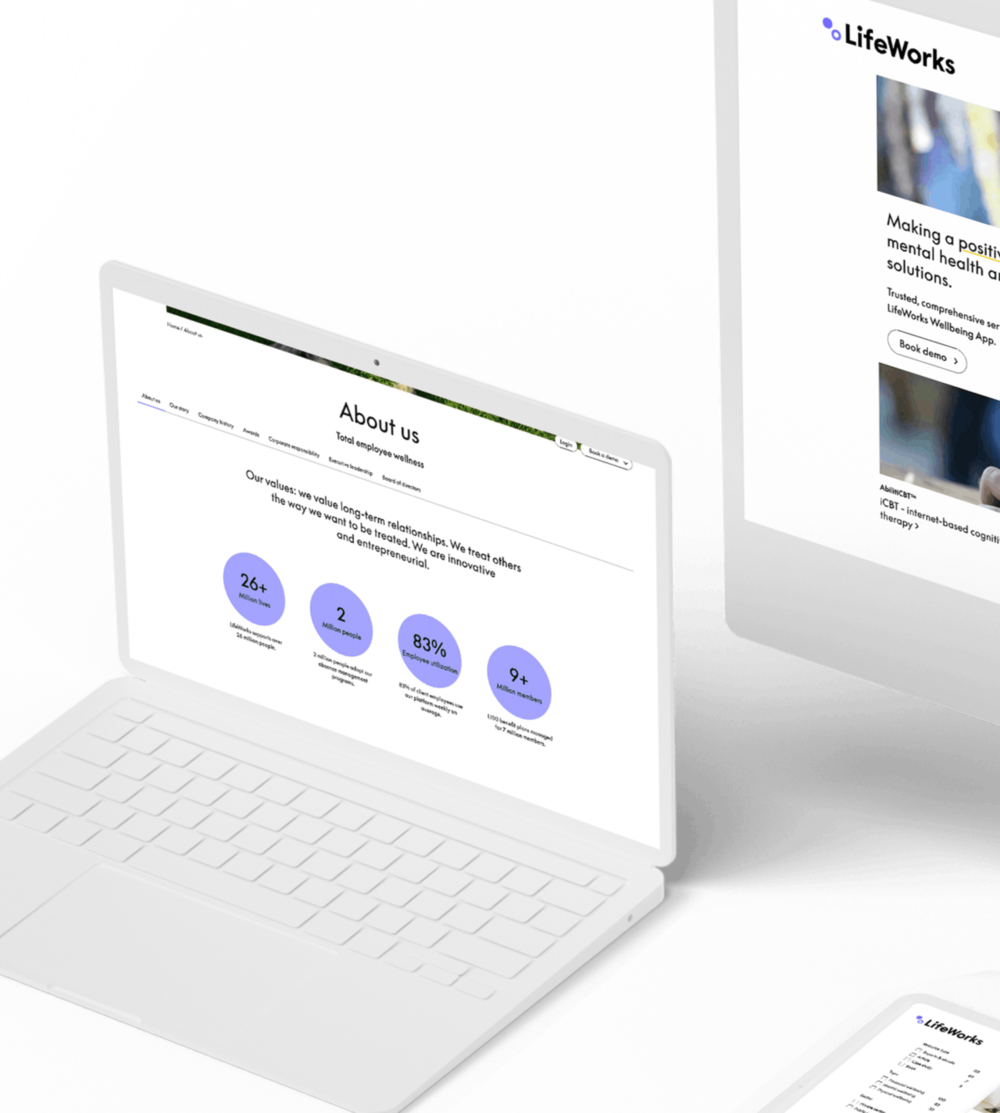 However, site content was only one part of the project. There were scores of "moving parts"—dozens of stakeholders, countless presentations to the C-suite, and successes and setbacks throughout the build…
But in the end, Foster helped Morneau Shepell accomplish a considerable transformation, building the LifeWorks website as the company transitioned in real-time. LifeWorks now has a solid foundation to build on its roots as a Canadian powerhouse and grow in the US market and around the world.
We're proud to say we were able to execute with unprecedented speed. Design was completed in February 2021, after only five months of work. Content was finished in April, and the site launched in May. More than 80 new pages were launched in English and French, with over 400 additional resources included from the old site.
Because of some careful thinking and planning, the main website will serve as both a template and a "parent" for the regional sites LifeWorks needs to launch going forward. The main site's code can be pushed to multiple regional sites, meaning we can maintain one copy as a Drupal "distribution," and changes and fixes will simply cascade to each regional instance. 
This set-up reduces costs, as security updates and new features are easier to push to each site. Plus, since each site runs on its own cloud-based server, it improves stability—if something happens to one site, others will stay untouched.
Because we had worked with LifeWorks for years, we could bring our unmatched organizational knowledge to the table. When the company's strategy quickly shifted, we understood the context nearly instantly. 
After all, we had been with them where they had been. We intuitively knew some of the challenges they were going to face. We also knew what was on the line—and why we had to get things right the first time. 
We believe a website is a platform, not a "project." Yes, businesses need to change all the time, but you can't simply rebuild your site every few years.
Teams need a system in place that allows a website to quickly evolve with them—the kind of system we had previously built for LifeWorks' Morneau Shepell brand. By constantly observing what was working and what needed improvement, we were able to iteratively apply updates over time.
That flexibility—plus our heavily researched process and our intimate understanding of the company's goals—helped us ensure that LifeWorks' strategy was a success.
That flexibility—plus our heavily researched process and our intimate understanding of the company's goals—helped us ensure that LifeWorks' strategy was a success.